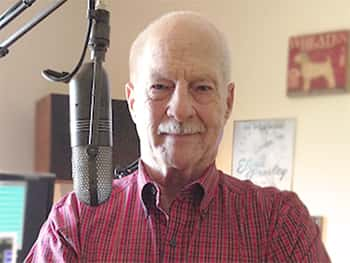 7:00PM – 11:00PM (Sat)
"Saturday Night Sock Hop" with John Colwell
"Dr. John Will See You Now" – You may know him as Dr. John from his very first job at KAND-AM in Corsicana, Texas.  John has worked in the entertainment business for nearly 50 years!  Once he received his bachelors and masters from SMU, John entered the television industry at KDTV and KDFW.  His career continued to flourish when, in 1974, he entered the movie industry.  John has been married for over 39 years and has one son.