Our History
Youth on the March was a national television program that first aired on the ABC Television Network more than 60 years ago, spearheaded by evangelist Dr. Percy Crawford, a Christian Broadcasting pioneer. He accomplished many "firsts," one of which was airing a weekly, Christian, nationally television program. The talent attracted by him and his amazing wife, Ruth, was top-notch. The Crawford children, Don, Dick, Dan, Dean and Donna, participated on the programs, as did young people who went on to be some of the most recognizable leaders in Christian ministry and service. The program lasted approximately four years until ABC decided they could make more money airing other non-religious programming. Percy decided to take matters into his own hands and was able to subsequently purchase a UHF station in Philadelphia as well as 13 bankrupt radio stations so to spread the Gospel. Unfortunately, his plans came to a screeching halt by his sudden death due to a heart attack in 1959. However, his oldest son, Don, understood his calling, grabbed the Crawford torch and ran with it.
Over fifty years later, Don Crawford Sr. is the honored owner and CEO of the 24- stations Crawford Broadcasting Company. While his son, Don Crawford, Jr., is the founder and hands-on owner of the DJR Broadcasting Company, comprised of radio stations in Dallas, Texas, Albany, New York, and Rochester, New York.
KAAM is said to be the most listened to Nostalgia format via a station's website in the entire nation, per industry watchdog "Radio Locator."  In short, we are THE premier Nostalgia station coast-to-coast and perhaps world-wide. Why is this? We listen to and know our listeners tastes and consequently provide them with the greatest, most legendary music in American history. In return, they assertively support KAAM's heavily screened and scrutinized local advertising and program partners, knowing over the eighteen years on KAAM how management and local ownership has carefully vetted these professionals. No station does this to this degree!!! None. Such an understanding between the station, its people, its clients, and the very loyal listeners makes for one very beneficial and profitable relationship for all. Thank you for listening to the great KAAM!
Our Staff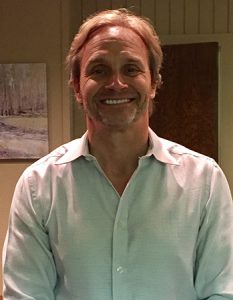 President/Owner/General Manager